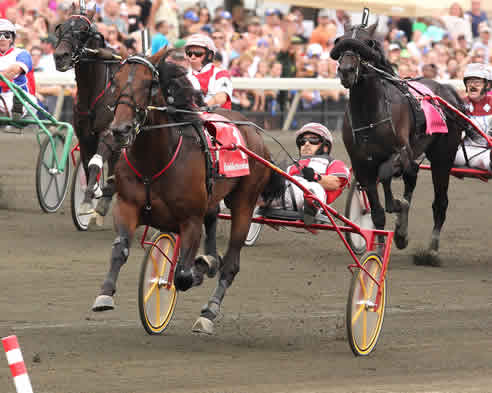 Winbak Farm of New York is proud to welcome Broad Bahn, winner of the 2011 Hambletonian.
Broad Bahn, a son of Broadway Hall, has earned $1,532,219 in his stakes career and has lifetime mark of 1:53.
As a two-year-old, Broad Bahn won his Breeders Crown elimination and set the track record at Pocono Downs, and won his William Wellwood elimination while re-setting the Mohawk Racetrack track record (which equalled Lucky Chucky's Canadian Record). Broad Bahn also won two Pennsylvania Sires Stakes, was second in the $485,000 William Wellwood Memorial and was third in the Reynolds Memorial.